Bo Staff Seminar with Master Mark Maxfield
Want to learn awesome Bo Staff skills? Register here!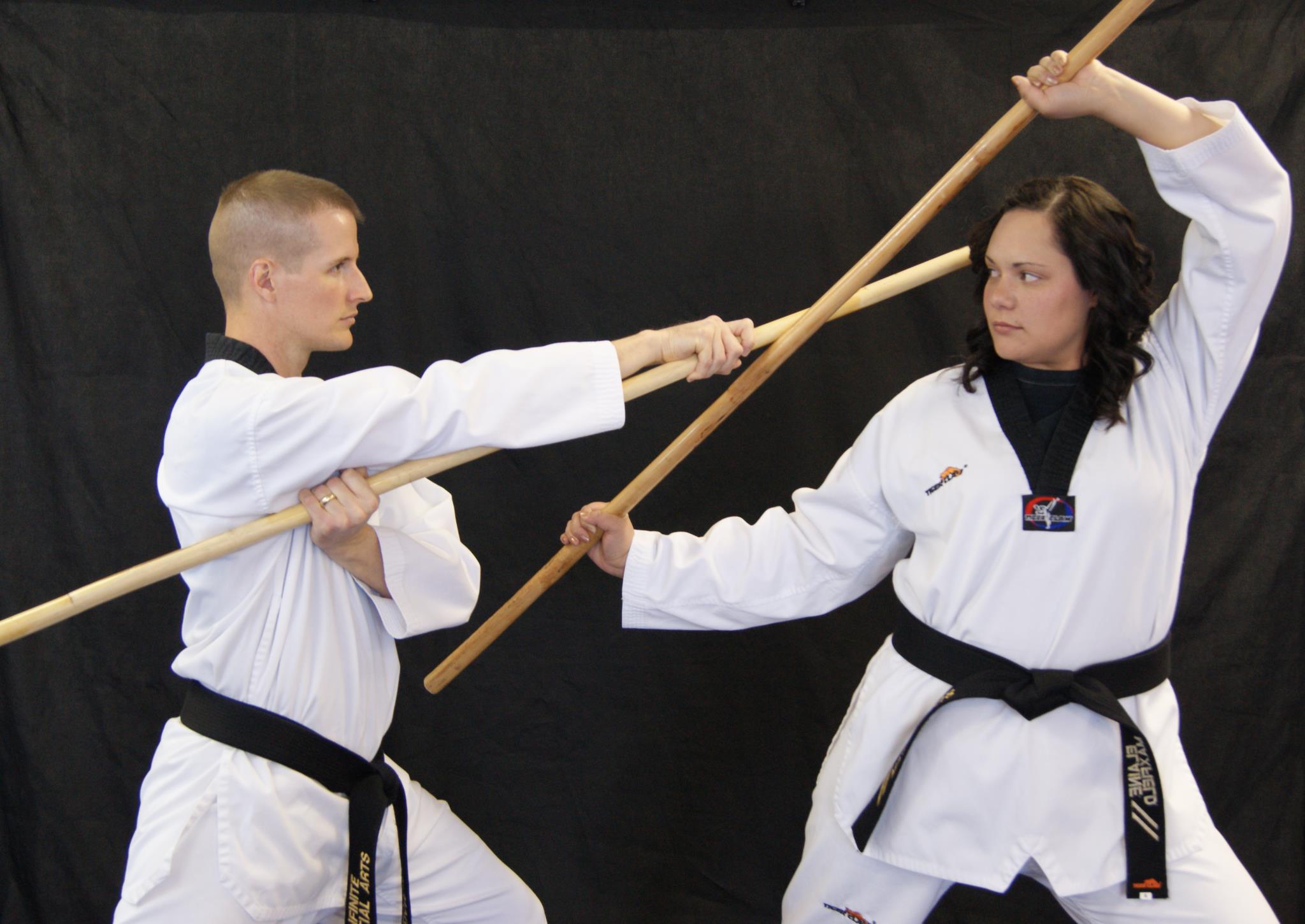 Master Mark Maxfield will be coming to Elemental Taekwondo on August 10th, 2019 to give students ages 8 years and older with ANY level of experience high-quality training with a bo staff. We'll be covering everything from practical defense drills to flashy demonstrations so there will be something for everyone to learn! There will even be a special opportunity for bo staff sparring with special equipment designed to keep all practitioners safe.
A bo staff (or jeong bong in Korean) is a traditional martial arts weapon that is normally the same height as the user. It is considered a mid-to-long range weapon that is excellent for attacking with full body momentum and keeping attackers with a shorter range at bay.
We will be going over the following curriculum:
Weapon Terminology
Proper Hand Positioning
Linear Strikes
Circular Strikes
Linear Blocks
Circular Blocks
Figure-Eights and Other Rotational Movements
Defense Drills
Flow Drills
Creative, Evolvable Form
Contact Sparring
Questions? Click here!
Master Mark Maxfield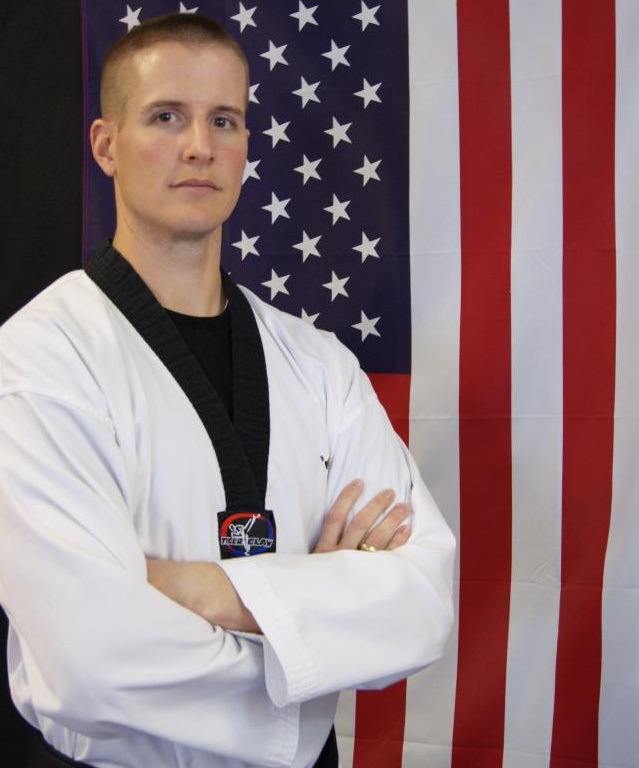 Master Mark Maxfield has been training for 25 years in Olympic Taekwondo. He has been the master instructor at several locations in Utah, including Academy of Elite Martial Arts, Xcel Martial Arts, Infinite Martial Arts, and World Martial Arts. He has also helped various other schools in the surrounding area with their curriculum and weapon instruction, including Master Augustine Tokornoo's International Martial Arts Academy and our very own Elemental Taekwondo.
On top of Taekwondo experience, Master Maxfield has also trained extensively in the Filipono art of Kali and the Israeli art of Krav Maga. The weapon defenses learned in Kali and the combatives learned in Krav Maga have perfectly complimented Master Maxfield's Taekwondo ability.
Master Maxfield has also been serving in the United States Marine Corps for 12 years. His dedicated service to our country shows true Taekwondo spirit in his unyielding service to others.
Frequently Asked Questions
How do I register?
Click here!
What day and time is the seminar?
The seminar will be held on Saturday, August 10th, 2019 at 10 am. It will last approximately 4 hours with time afterwards for a Q&A with Master Maxfield.
Where will the seminar be held?
The seminar will be held at our dojang in Shelley, Idaho. The address is below:
Elemental Taekwondo
270 S. Park Ave
Shelley, ID 83274
How much does the seminar cost?
Normally a seminar of this caliber would cost anywhere from $60-80, not including the extra cost of a bo staff. Bringing in such a decorated master like Master Maxfield would put the cost well over $100. Due to extremely special circumstances, we are able to offer it at a highly discounted price of $35!
Do I need a bo staff to participate?
Yes. You will receive a bo staff at the seminar that you can train with. Upon completion of the seminar, you can take the bo staff home with you; it is yours to keep forever!
I already have a bo staff. Can I use that in the seminar?
We will most likely be performing defense drills where staves will be struck against each other, so it is important that everyone uses the same style of Rattan Bo Staff. If you feel your staff fits this criteria, please send a picture via email to masterstarks@elementaltkd.com.
Is there a minimum age requirement?
To ensure the safety of all students, the minimum age to participate is 8 years old. Those who are younger are welcome to watch in the viewing rooms outside of the training area.
Is this just for kids?
Absolutely not! Adults and teens can benefit from martial arts just as much as children do.
Am I too old?
No way. We welcome all ages over 8 years old. If you can walk and hold a stick, you can participate! We have found that the movements in bo staff training can help keep wrists and other joints nimble and strong.
Register Today!
Please enter the participant's full name and current height. Their height will determine the length of the bo staff that will be ordered for them.
Bo Staff Seminar Registration: $120
$35
Registration must be completed by August 1st to get your bo staff on time!