About
Who We Are
Elemental Taekwondo was founded in 2010. It began as an after school program in Magna, UT and blossomed into a full-fledged martial arts school. Elemental Taekwondo has been run in various locations, including Utah, Idaho, and New Jersey.
Elemental Taekwondo is devoted to teaching students of all ages and abilities. Have a young child? Bring them in! Retired and trying to stay active? We can't wait to meet you. Have any type of physical or mental impairment? We would be honored to train alongside you. If you can understand basic commands and have a desire to grow physically, mentally, emotionally, and maybe even spiritually, then this is the place for you.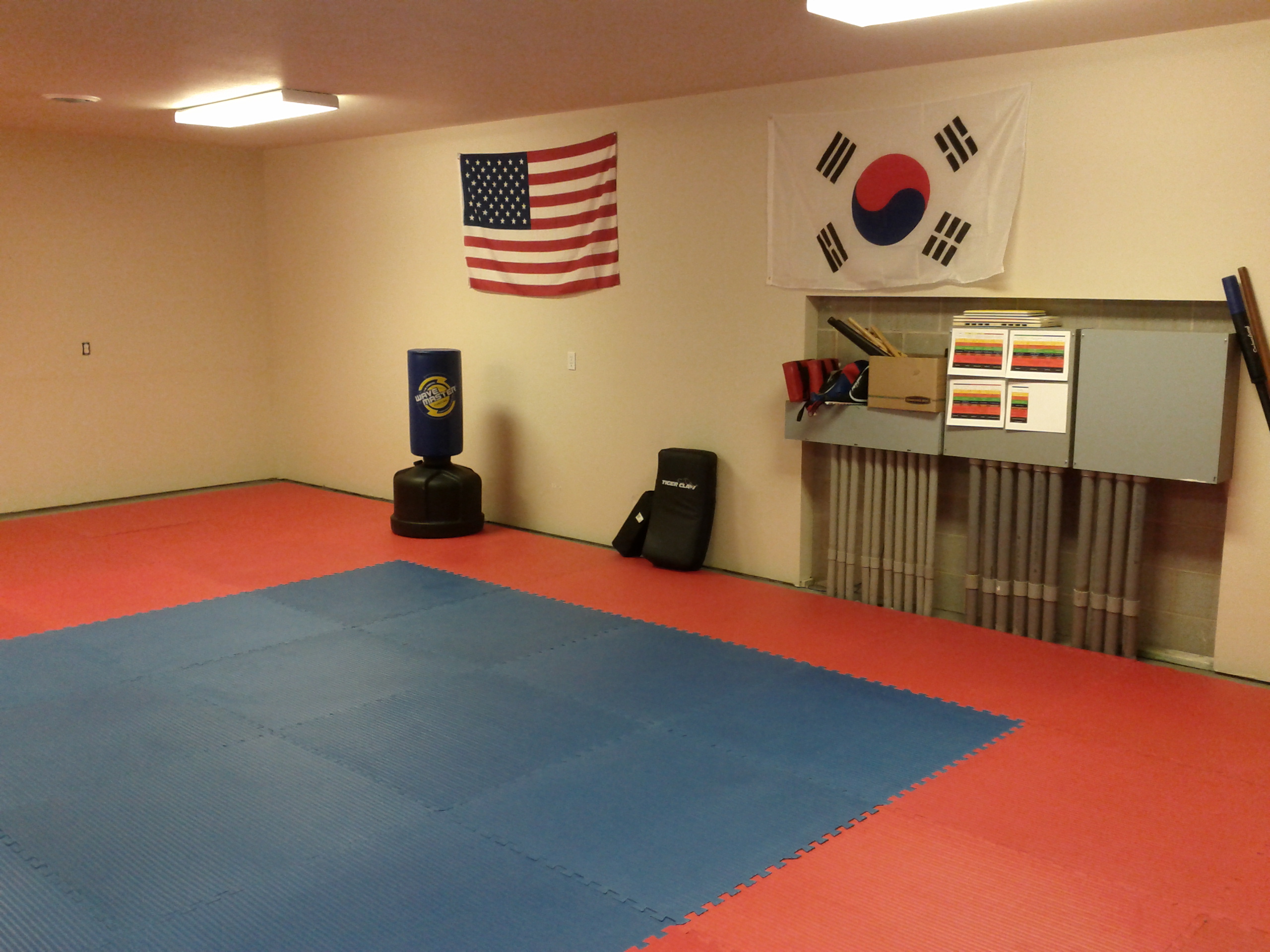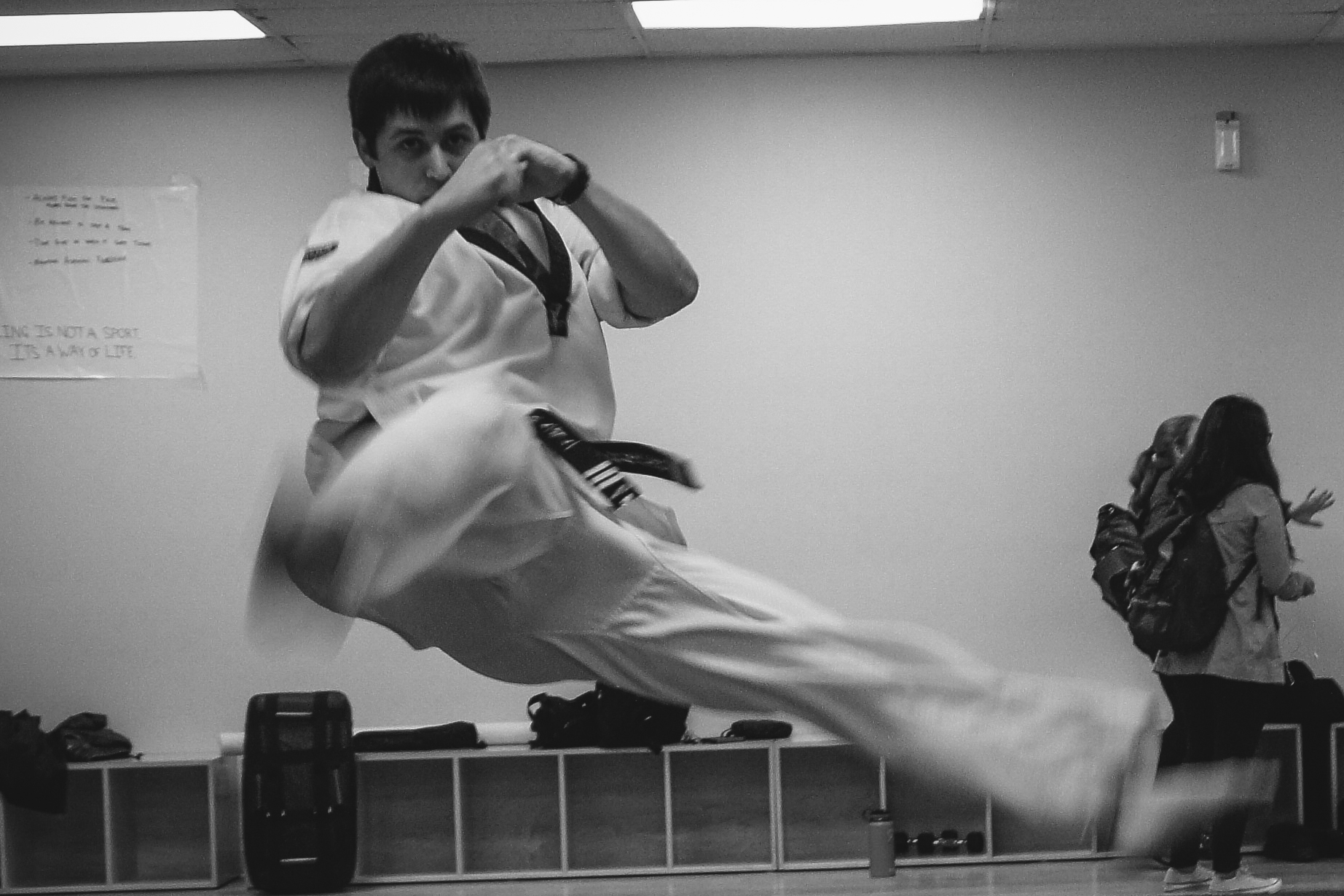 What We Teach
As our name suggests, our main style of martial art is Taekwondo; specifically World Taekwondo or Olympic Taekwondo following Kukkiwon standards.
Aside from Taekwondo, we also teach the basics of boxing, grappling, and Hapkido. There are opportunities for learning advanced aerial kicks and tricking techniques, although this is not part of the official curriculum and is not required to learn to progress through the ranks. Advanced students have the opportunity to train in a variety of weapons and defense against weapons.
Learn more about our classes here.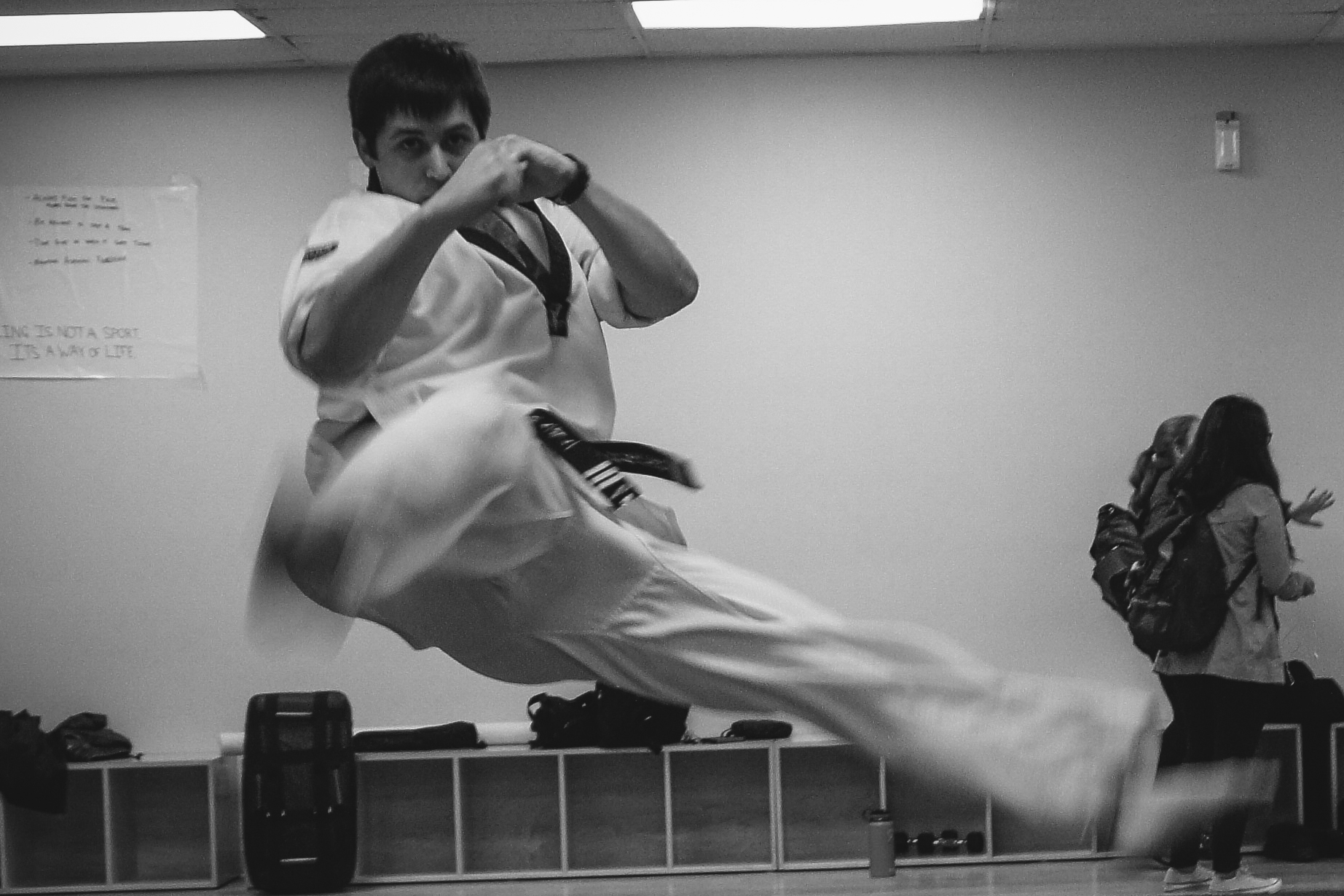 Our Instructors
Master Brett Starks is the founder and head instructor of Elemental Taekwondo. He has been training in Olympic-style Taekwondo for over 15 years. Master Starks is a 4th Dan Black Belt, with a 3rd Dan certification through the Kukkiwon Organization of World Taekwondo and a 2nd Dan Black Belt in Songham Taekwondo through the ATA association.
Master Starks began his training at the Academy of Elite Martial Arts in West Jordan, UT under the direction of Master Mark Maxfield (4th Dan), Scott Watson (2nd Dan), and Master Shane Myler(6th Dan). Finding a passion for teaching, Master Starks began assistant instructing as a 1st Dan Black Belt. He became a full-fledged instructor by 2nd Dan Black Belt and shortly after founded Elemental Taekwondo.
In 2018, Master Starks tested for his 4th Dan Black Belt from Grandmaster Larry Duke (8th Dan) at the Idaho Taekwondo Training Center in Boise, ID.
Master Starks has a great passion for teaching and sharing his knowledge with all students. His mantra is to teach students the "why" as well as the "how". To encourage self-reflection, Master Starks will often ask thought-provoking questions in class to better help students understand the bigger picture behind the techniques they are learning.
Master Starks has trained with various masters throughout the United States to better understand the different nuances taught by different instructors. His desire to teach his students traditional and effective Taekwondo is his drive to continue improving both as an instructor and as a person.