Classes
All students at Elemental Taekwondo can experience the following options in a dynamically tiered curriculum:
To view our current class schedule, click here.
Traditional Taekwondo
Taekwondo is the official martial art of Korea and our main program.
In our standard class, we offer World (i.e. Olympic) Taekwondo. This enables us to give students the opportunity to learn the traditional style of Taekwondo that keeps us tied firmly to our roots. Taekwondo students will learn traditional forms, blocks, kicking and striking techniques, and Korean terminology. Our program is specially designed to continually train and push you while building confidence and greater respect for self and others.
Learn more about Taekwondo here.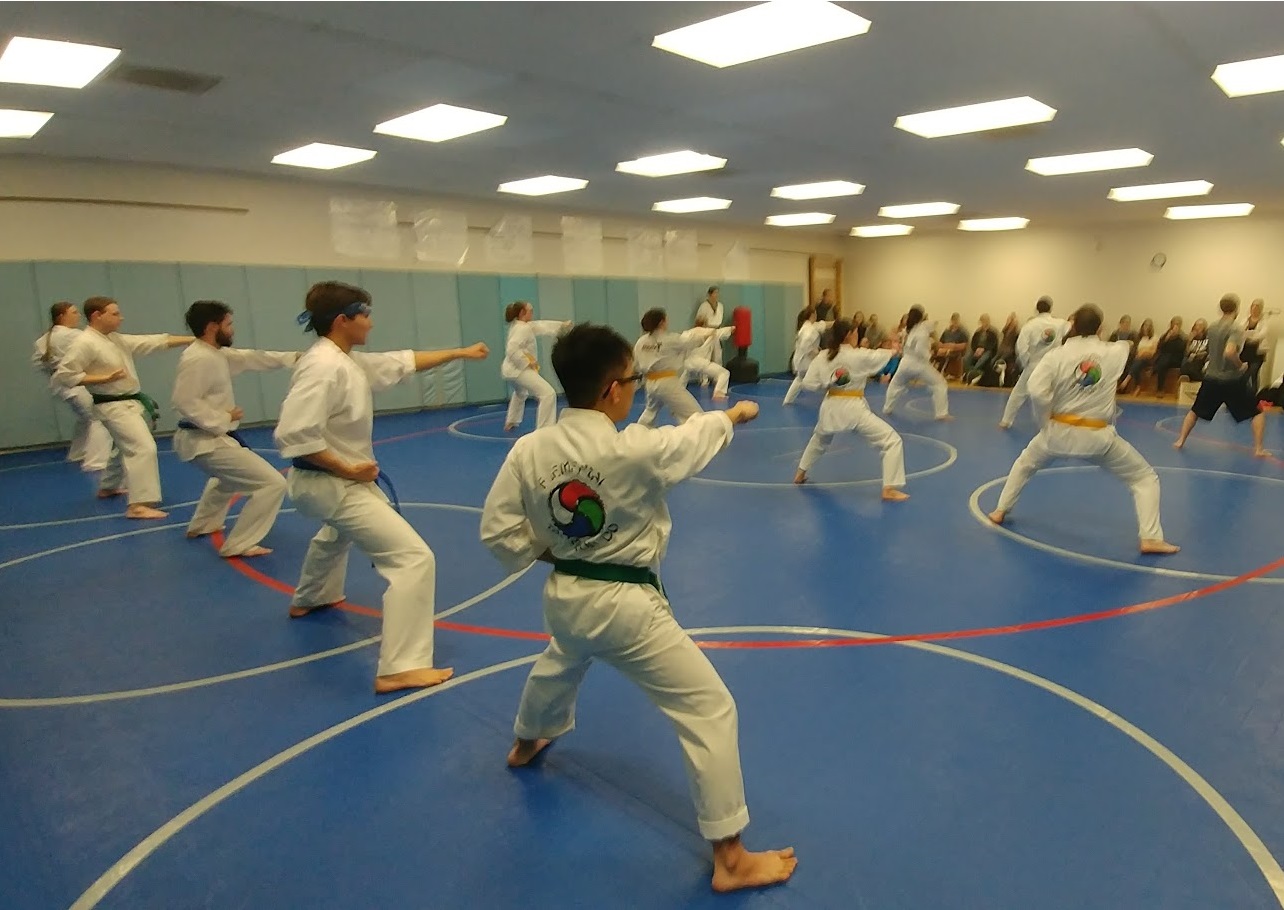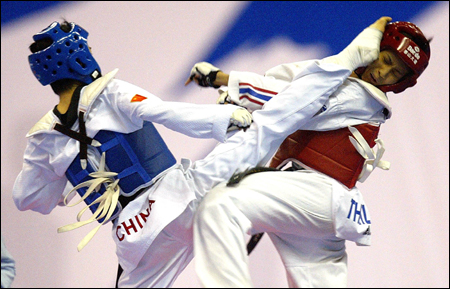 Olympic Sparring
Taekwondo Sparring is the only full contact sparring currently sanctioned in the Olympics.
As a World Taekwondo school, we emphasize sparring in class. Sparring gives us the ability to practice our techniques in a more intense atmosphere, better preparing us for the adrenaline faced during a real-life threat. Students will have the opportunity to practice both sparring and coaching others to get a better picture of both the sport and the strategy involved in a physical encounter. Full protective gear is used with certified officials to ensure the safety of all students.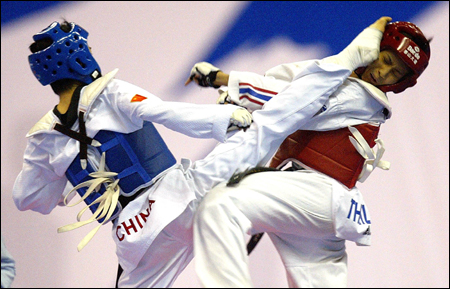 Practical Self-Defense
We incorporate self-defense techniques that are more practical than the simple one-step sparring techniques that were practiced in older times. With introductions to Hapkido, Boxing, grappling, and basic street defense, our curriculum is built to best combine the traditional style of Taekwondo with the practicality necessary to keep you safe and in control in stressful situations.
Leadership Training
Our school is much more than kicks and punches.
We don't want to merely help you train your body. We want to train your mind as well. Students at Elemental Taekwondo will gain self-respect and confidence through both learning and teaching. Leadership opportunities in class will help strengthen you and your children's ability to effectively lead and grow to new heights both on and off the mats.
Meditation and Self-Reflection
Meditation gives the opportunity to understand the deeper meanings of training.
At Elemental Taekwondo, we want our students to understand the why behind the techniques and not just the how. Students are given the opportunity to reflect on what they have learned via meditation as well as thought-provoking questions during class. This helps build a greater understanding for technique as well as puts the mind back into Taekwondo. Through meditation and self-reflection, students gain more understanding of inward and outward aggression, and how to deal with problems using communication and reasoning, only resorting to violence as a last resort.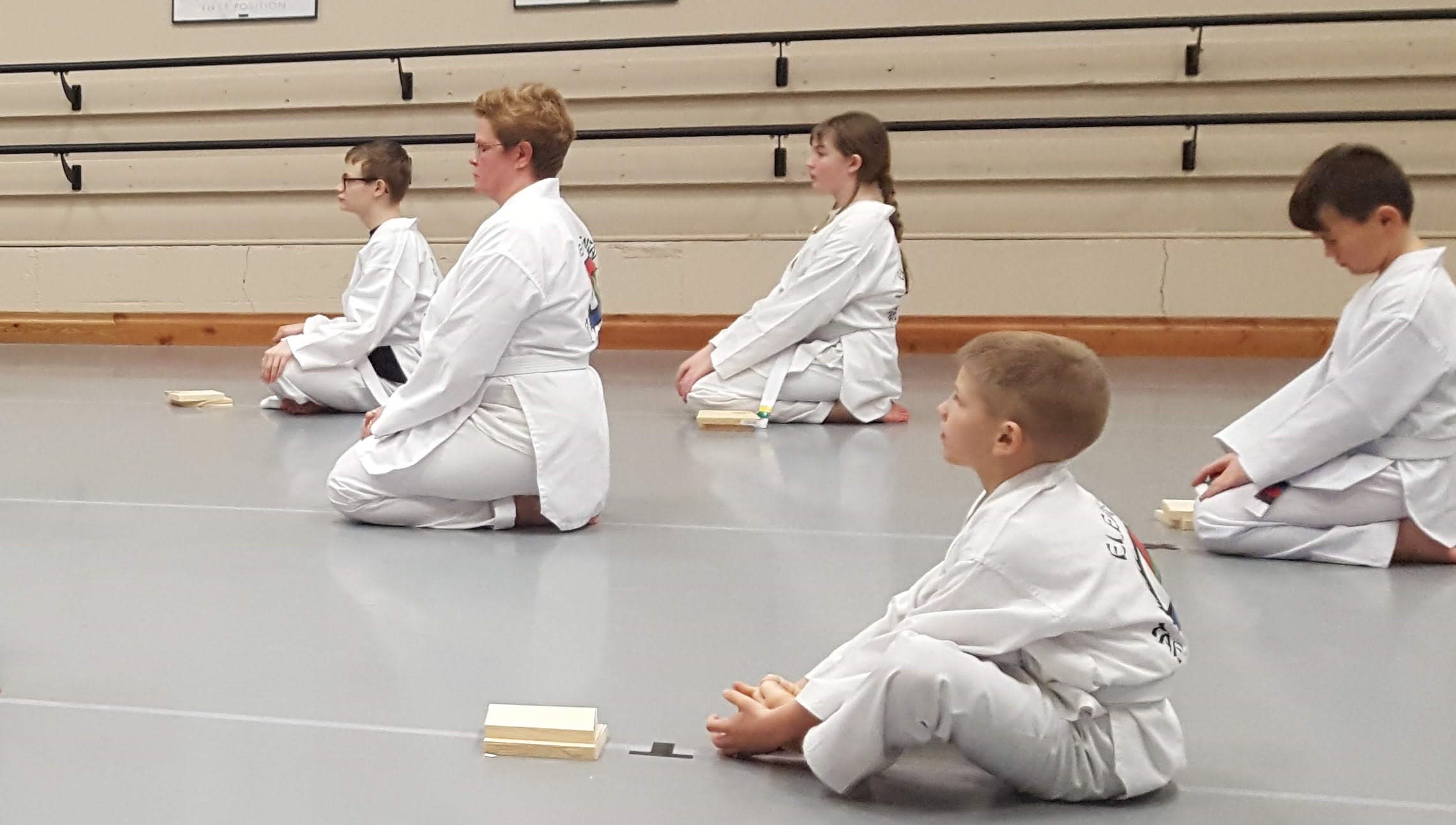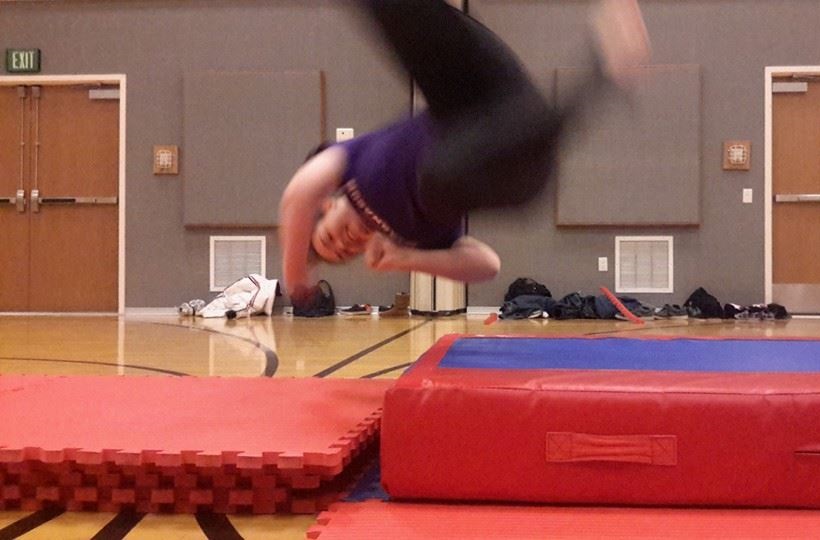 Tricking and Acrobatics
Tricking is comprised of acrobatic kicks, flips, and other dynamic maneuvers.
For students wishing to employ an acrobatic emphasis to their training, tricking classes are held to give any interested students the opportunity to learn high-level kicks and flips in a controlled environment. The level of difficulty of technique is only limited by the student's ability and desire.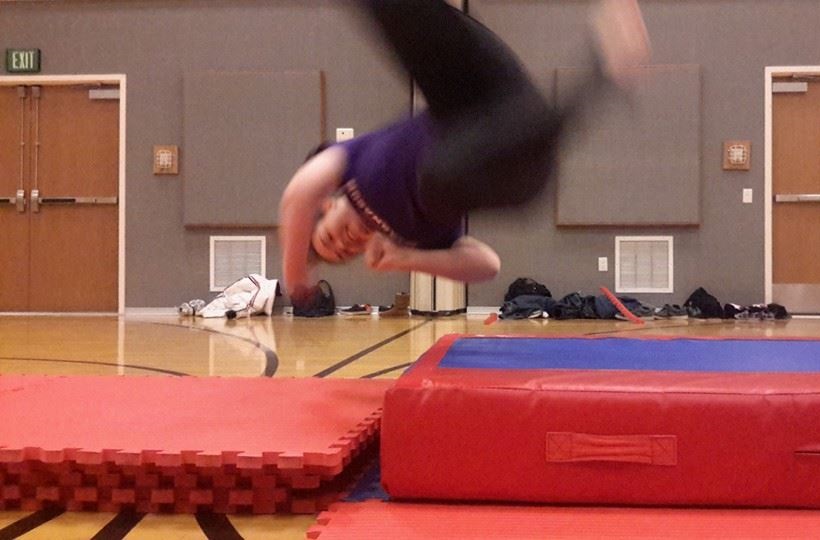 Black Belt Training
This is training specifically for those who have attained at least a 1st Dan Black Belt.
We believe that training does not end at black belt. In fact, it is just the beginning! Advanced techniques and forms are incorporated into our black belt curriculum, as well as weapons training, instructor training, and the ability to declare an official emphasis (such as sparring, forms, or demonstration). All of our black belts will receive their certification through the Kukkiwon Organization in Korea.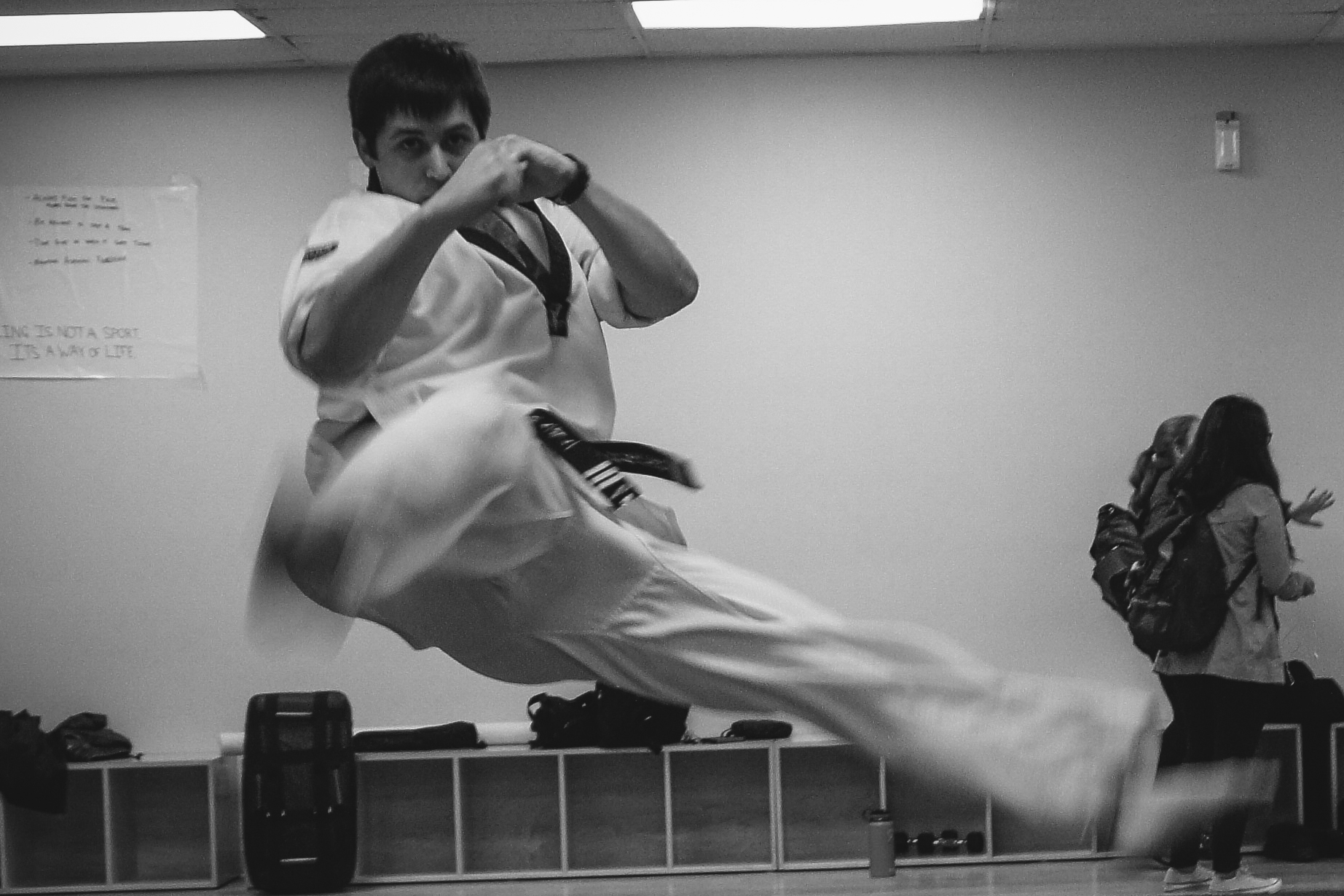 To view our current class schedule, click here.